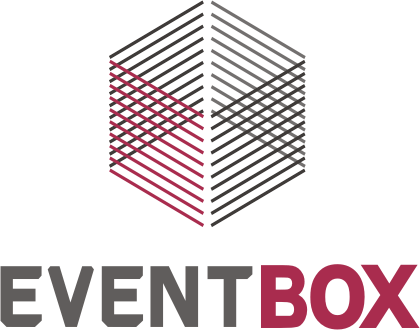 Central European Time (CET),
from April to October - summer time(GMT + 1, GMT + 2)
Area
78,864 square kilometres
Neighbouring countries
Germany, Poland, Austria and Slovakia
Population
10,300,000 habitants
Climate
Winters can be freezing, summers warm and busy – the best times are late spring and early autumn.
If you don't mind the cold, the city is lovely in snow.
Temperate, four seasons, changeable winters, warm summers. The average daily temperature in January, the coldest month of the year, is about -3°C, The warmest month is July with average temperatures of 22°C.

Banks Opening Hours
Mo–Fr /9:00 am–5:00 pm
Currency
Czech crown - CZK (Kč), 1 Kč = 100 hellers (haléřů)
The banknotes are divided in to the following values:
100, 200, 500, 1000, 2000 and 5000,
The coins are of following values 1, 2, 5, 10, 20 and 50
There are numerous bureau de change outlets – often located inside banks, travel agents,
as well as airport and major train stations. It's worth shopping around to get the best deal –
compare the exchange rates on offer and don't forget to ask about commission.
A good tip is to ask how many crowns you will receive in total after all charges have been deducted.
Don't change your money on the street.
Credit Cards and Cash Machines
Credit cards – especially Visa and Mastercard – are widely accepted in restaurants, bars, cafés and shops. American Express and Diners Club cards are less commonly accepted.
There are plenty of cash machines (also known as ATMs) around.
Most accept international cards with the Visa, Plus, Mastercard, Cirrus or Maestro symbols.
Some other systems are also recognised,but it's a good idea to check with your bank or card company before you travel.
Visa and travel documents
The Czech Republic is a member of the European Union.
Citizens of EU countries, Iceland, Norway, Liechtenstein and Switzerland may stay temporarily within the territory of the Czech Republic without any permit whatsoever on the basis of a travel document or ID card. A notification obligation does however apply for this group for stays longer than 3 months. You must notify the pertinent inspectorate of the foreign police service.
Citizens of countries with which an agreement on visa-free travel has been concluded only require a passport.
Citizens of certain countries need to arrange a visa to enter the Czech Republic.
If you are in doubt regarding visas requirements we strongly recommend to contact Czech embassies worldwide
Electricity
In Czech Republic the standard voltage is 230 V.
The standard frequency is 50 Hz. The power sockets that are used are of type E.

Insurance
Health EU citizens are automatically insured with the European Health Insurance Card (EHIC).
It is required that you obtain adequate travel insurance to cover any loss of personal belongings
or financial loss as aconsequence of flight cancellations, train cancellations, personal illness or
any other circumstances that would stop you from travelling and therefore stop you using our services.
By booking tours or services through EVENTBOX you agree to these terms and conditions and therefore
are required to obtain adequate insurance to cover the cost of services booked with EVENTBOX.


Public Holidays ( non-working days)
1st January – New Year's Day, Formation of the Czech Republic
Variable - Easter Monday
1st May – Labour Day
8 thMay – National Holiday - Day of Liberation from Fascism (1945)
5th July – National Holiday - Saint Cyril and Methodius Day
6th July – National Holiday – Master Jan Hus Day (1415)
28th September – St. Wenceslas Day
28th October – Independent Czechoslovak State Day
17th November – Struggle for Freedom and Democracy Day
24th December – Christmas Eve
25th December – Christmas Day
26th December – St. Stephen's Day